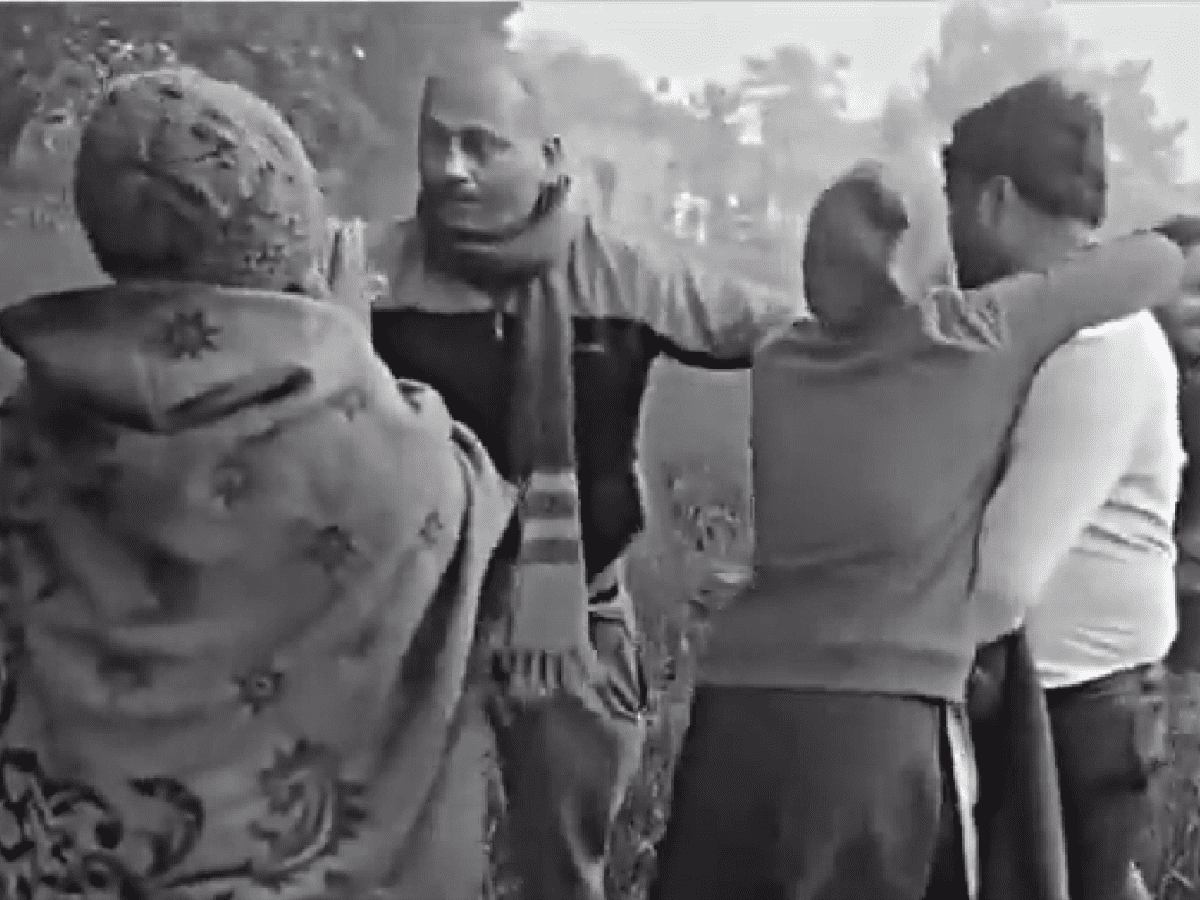 A Christian family was harassed and beaten up reportedly by workers of the right-wing organisation Bajrang Dal who alleged that the family was into religious conversions.
The video is from Jandaha, Vaishali district in Bihar.
A Bajrang Dal worker recorded the video saying, "Hamare Ram see jo khilwad karega, usko hum barbaad kar denge (We will destroy anyone who messes with our Lord Ram)."
As other Bajrang Dal men try to assault the man, the women of the family, including an elderly person, try to rescue him.
At one point the person recording the video says, "Pehle is budiya ko maaro (hit this old woman)."
While the women try their best to save their male relative from the clutches of Bajrang Dal, they hardly succeed.
While the younger woman pleads to stop, the man recording the video says, "Dharam parvarthan kaahe karva rahe ho (Why are you conducting religious conversions)."
The whole episode takes place in a village flanked by others including a young child.
Video:
Siasat.com spoke to officials of Jandaha police station who termed it as a false incident. "There has been no complaint filed so far. It is completely baseless information," a police officer said.
Subscribe us on