A graphic designer by profession, Abdul Kareem, who is popularly known as Kareemgrahy, left his job at an American company in Qatar last month to pursue his passion for calligraphy. 
Najiya O | TwoCircles.net 
KERALA — When tea-seller Abdurahman from Kerala bought a calligraphic painting from a Sufi saint to his home one day in the early 1980s, he hadn't imagined that his six-year-old son Abdul Kareem will make calligraphy his profession. The painting had Arabic verses written in the shape of a person offering the Islamic prayer. 
"That image was inscribed in my heart," said Abdul Kareem, 44, a popular calligrapher from Kerala, popularly known as Kareemgraphy. Originally hailing from the Kakkove village in Malappuram district in Kerala, Kareem presently lives in Qatar with his wife and three children.
A graphic designer by profession, Kareem left his job at an American company in Qatar last month to pursue his passion for calligraphy.
Love for calligraphy art was imbibed in Kareem from his childhood. Recalling an incident during his Madrasa days, Kareem said when his teacher wrote some Arabic words on the board, he was moved and could see "the beauty in how the words were written and shaped." 
In 1996, Kareem had to drop out of his course at the School of Arts in Kerala due to financial constraints. He was 18. This, however, didn't deter him from pursuing his passion. He started work as a painter of hoardings and a few years later, he moved to Saudi Arabia to earn a living, where eventually he became a graphic designer. 
"The beautiful symmetrical patterns on the Roudha Shareef (where the Prophet (PBUH) is buried), and the calligraphy on the pillars and walls there influenced me a lot," said Kareem about the city of Madina, one of the holiest cities of Islam. 
Kareem said he wanted to devote all his focus to calligraphy and left his job to pursue it. 
"Calligraphy has been my passion for more than 20 years, but I took to serious learning and experimentation only five years ago and left my job to pursue this dream," he said. 
Kareem credits his teachers for instilling a passion for knowledge in him and his success. "All those who give ilm (knowledge) in my journey are my ustaads (teachers)," he said. 
Calligraphy art has different forms and styles. Kareem follows the contemporary style.
"Art and rule are combined in traditional calligraphy. But in contemporary art, it is freedom. I do calligraphy on things and ideas that people in my locality can relate to. As an artist, I am trying to blend different styles, without conforming to any specific script or style," he said.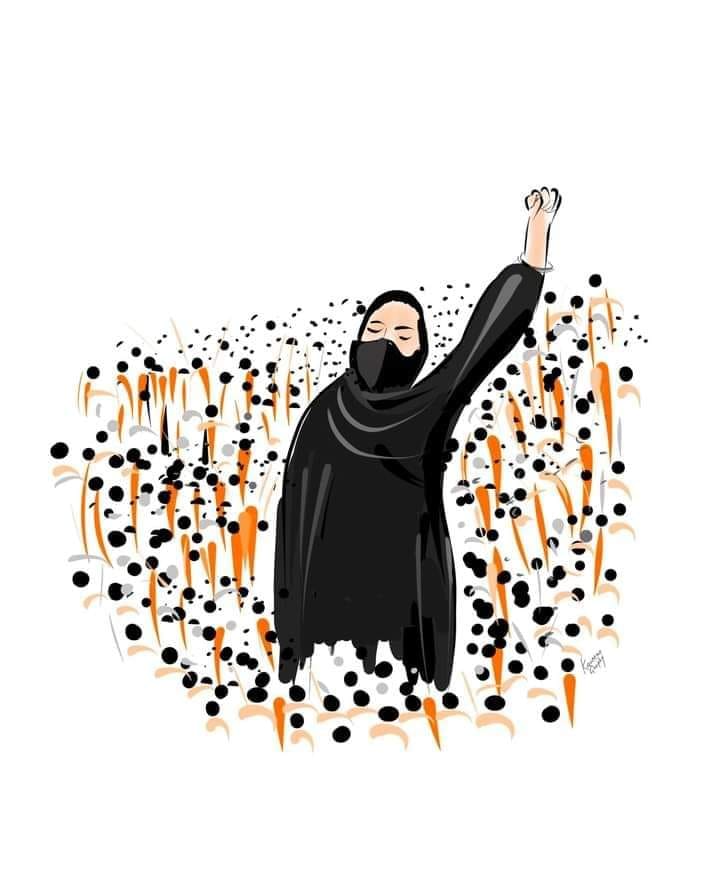 As his fame grew in the last five years, Kareem started conducting calligraphy workshops in India, UAE, Qatar, and Turkey. On August 10 this year, he attended the All India Calligraphy Akshar Mahotsav organised by the Calligraphy Foundation of India in New Delhi. He has also won a few awards for his work, including the Youth Icon Award-Doha (2017) and the Youth Signature Award (2021). 
Last year, Kareem founded a centre for calligraphy in Kozhikode called the KagrArt. Its logo was launched online by famous French-Tunisian calligraffiti artist ElSeed. "I want to popularise this art. It is more important than being famous. There should be a physical space for artists to meet and interact," he said.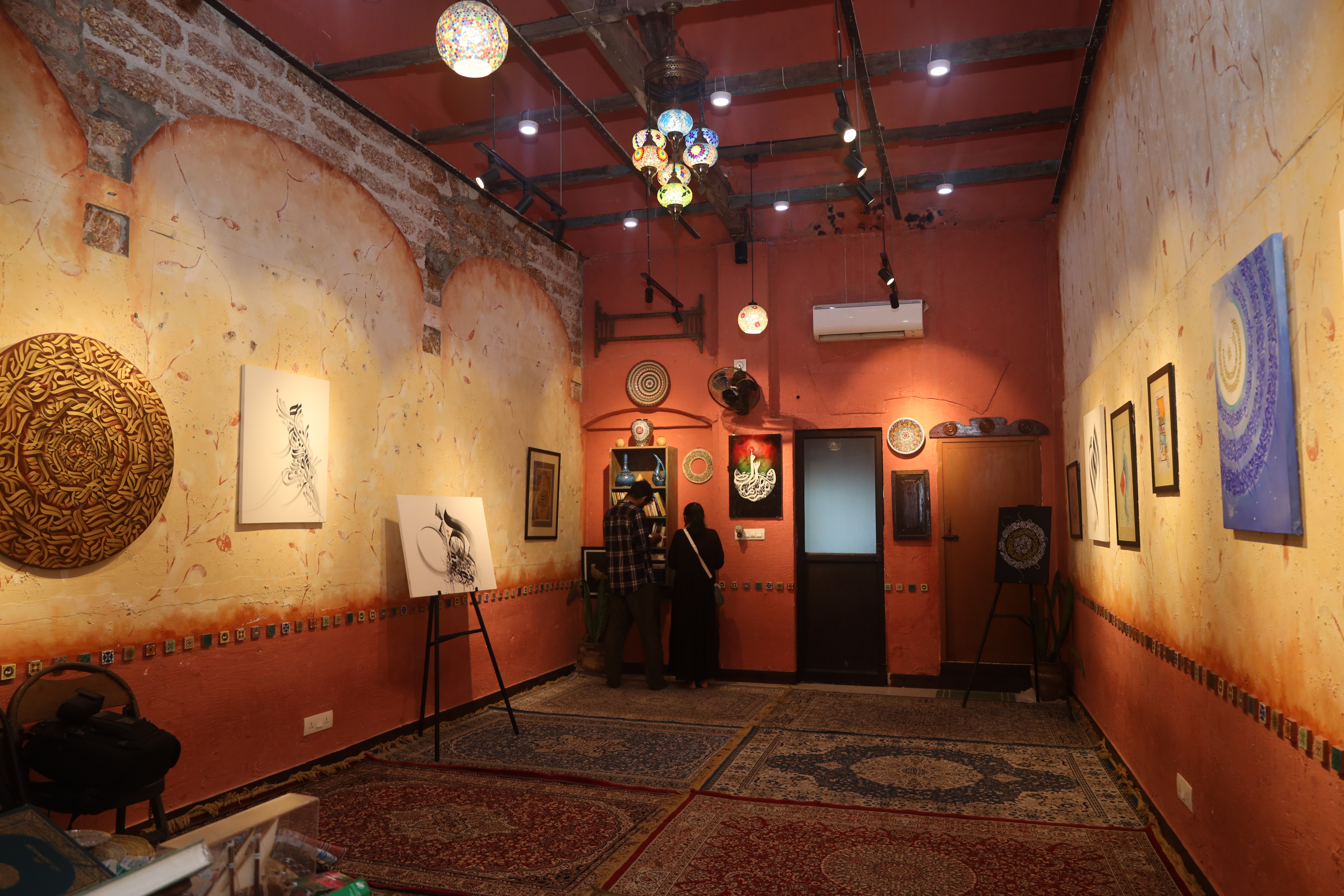 In addition to his calligraphy works, KagrArt displays art pieces like lanterns, carpets, calligraphy and images from different countries.  
In one of the programmes held at KagrArt last month, Kareem talked about his visit to Uzbekistan and his love for travelling. 
"Instead of calling it a trip to Turkey or Uzbekistan, we can call it going to different people, and seeing things that they built and wrote in the past," he said. 
Kareem's dream is to build a bridge through his art between different religions, peoples and countries, between traditional and contemporary calligraphies, between Arabic and Malayalam calligraphies, and between old and new generations.  
"I want to work on a serious theme in future which would fill the minds of people with hope, and which would give the message that no one should run away from anywhere and that people can be where they are," he added. 
Kareem's wife Fasija said that "calligraphy is more than just a passion for him." She credits his "hard work and dedication for the success he has achieved."
Najiya O is an independent journalist from Kerala. She tweets at @najiyao 
SUPPORT TWOCIRCLES

HELP SUPPORT INDEPENDENT AND NON-PROFIT MEDIA. DONATE HERE