London
History appears to be repeating itself in India, as it has recently entered into a Memorandum of Understanding with London's Victoria and Albert Museum to  bring back Chhatrapati Shivaji Maharaj's legendary 'Wagh Nakh', the 'tiger claw' weapon that he used to defeat Bijapur sultanate's general Afzal Khan in 1659, to India for a three-year period.
Expressing the significance of this moment, Amish Tripathi, an author and the Director of The Nehru Centre in London described it as a special and almost divine object.
Tripathi said "This will lead to a series of procedures of work being carried out. The 'Wagh Nakh' of Chhatrapati Shivaji which he used to kill Afzal Khan will come back to India for a period of 3 years. I think it is a fantastic day for those who follow Indian history. It was such a special and wonderful moment. It almost felt like a divine object. It is such a special moment as we all who were present at the signing ceremony got an opportunity to come close to 'Wagh Nakh'. It was such a special feeling."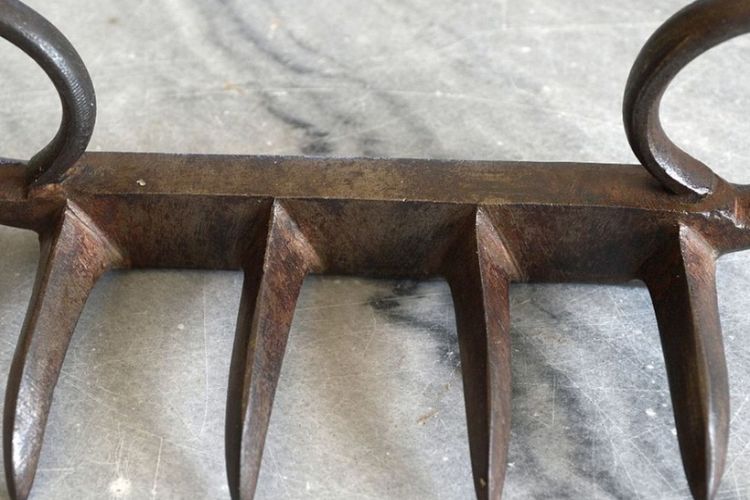 Wag Nakh used by Shivaji Maharaj

The Indian community warmly greeted the Maharashtra delegates as they arrived at the gates of the Victoria and Albert Museum, accompanied by their colleagues from the Maharashtra Cabinet, including Uday Samant.
The box inscription clearly mentions this Wagh Nakh was used to kill the Mughal General (Afzal Khan) by Chhatrapati Shivaji Maharaj.
"It almost felt like a divine object. We actually greeted it with Namaste, we showed our respect, we didn't touch it," Amish Tripathi added.
This year marks the 350th anniversary of the coronation of Chhatrapati Shivaji.
Speaking to reporters, Sudhir Mungantiwar said "As per the MoU, we will not be able to take Wagh Nakh in all the districts of Maharashtra which we had earlier thought, instead we will keep Wagh Nakh at a particular spot where all the people will be able to visit."
He further mentioned that 'Wagh Nakh' (tiger claws used by Chhatrapati Shivaji Maharaj to kill the general of Bijapur Sultanate, Afzal Khan, in 1659) is not just a normal thing for the people of the state, but a "symbol of faith".