Nakul Shivani/New Delhi
Kashmir is changing; Kashmir has changed. This is the refrain one hears from the sports community of Kashmir.
There is a sense of normalcy in the daily routines people follow in the valley. It has come a long way from the decades of turmoil marred by violence and political uncertainty.
This was evident when during the recently held G20 meeting in Srinagar, the world saw sports events being organised under floodlights. People were out late into evenings enjoying among others a game of football and Hockey.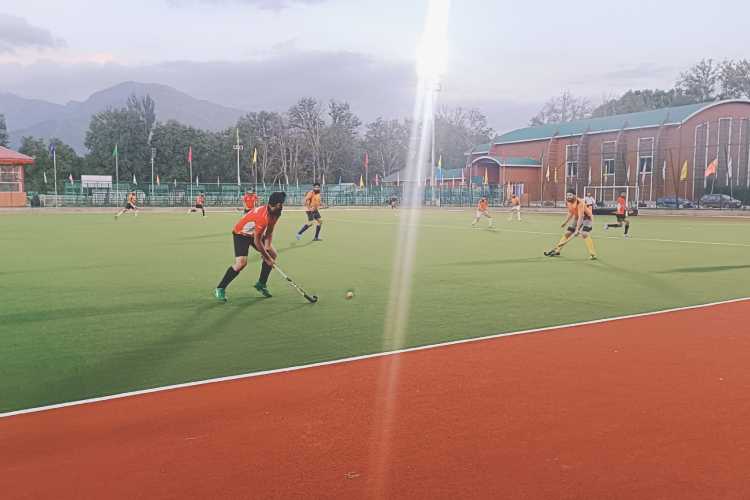 A Hockey match under floodlights in progress in Srinagar
If this is not enough, spend an evening in Srinagar and you will be surprised to see the rush of young boys and girls to the numerous sports stadiums dotting the scenic valley.
Sports, today is playing a very important role in the lives of people here. With government stepping in proactively, more and more youngsters are now taking it up seriously – some as a constructive hobby, others in the hope of making it a profession.
"Our aim is to involve 70 lac people in sports here," says Nuzhat Gull, secretary of the Jammu and Kashmir Sports Council.
Not a day passes when a sporting competition is not held. There are school-level, district-level championships held regularly. And its starting from a very young age. "We are bringing the toddlers too in this ambit," adds Nuzhat. "Special impetus is being given to women-oriented sports and we are also involving government employees in this endeavour."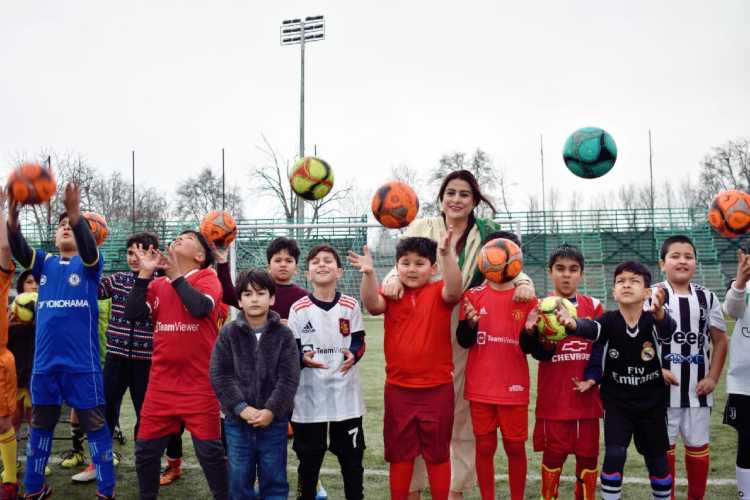 'Catch them young' is one of the philosophies guiding the JKSC
As the ground situation became more peaceful, the government took the initiative to hand-hold the youth and give them a direction to bring them on a track where they could compete with the best in the country.
The 'My Youth My Pride' initiative was launched wherein the UT government reaches out to young boys and girls in far-flung villages to include them in the journey of making Jammu and Kashmir the hub of sports in the country. Parents and village elders are reached-out to spread the message about importance of sports plays ins shaping young lives.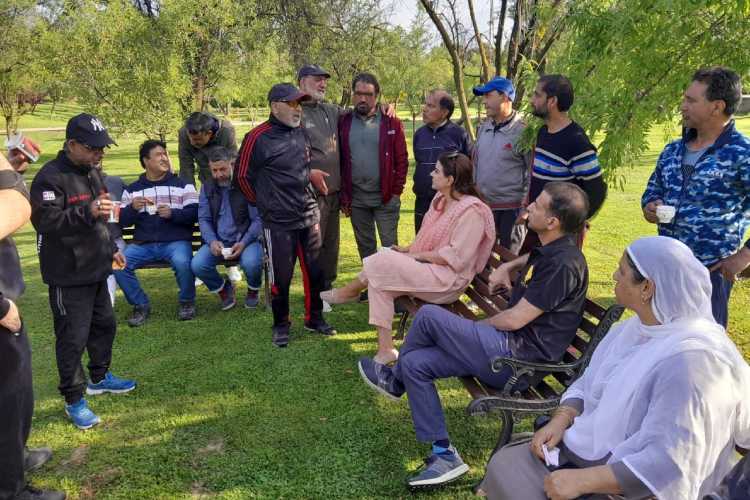 JKSC officials interacting with village elders to promote sports
"There is a lot of talent here. It's just that it needs to be tapped and provided with a solid platform to excel," says Nuzhat Gull. "We are engaging the youth of the valley. They now have a proper place to train and can be out late during evenings."
As the realisation dawned, the power sports can have in drawing the youth of the valley in the right direction, resources were pumped in generously to create some of the best infrastructure here.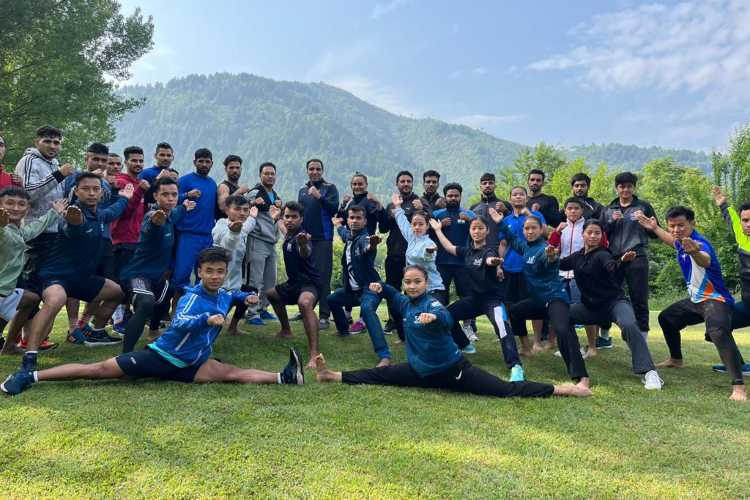 Aspiring Wushu players at a national camp in Srinagar
Astro-turfs have been laid for Hockey, each district has a Khelo India centre where aspiring sportspersons can train with world class facilities under the supervision of the some of the best coaches available. The Union Territory, today has the highest number of Khelo India centres in the country where more than 4000 aspiring sportspersons train under some of the best coaches. I addition, JKSC has signed an MOU with Sports Authority of India to promote sports in J&K.
#SportsCouncil and #SAI sign #MoU for flourishing #sports in #JK@JKSportsCouncil@nuzhatjehangirhttps://t.co/iiKW8eTVwF pic.twitter.com/Ffy0PMlMtb

— Rising Kashmir (@RisingKashmir) June 14, 2023
There are young fencers aspiring to play for India, hijab-clad girls lifting weights dreaming to represent India in weightlifting, ten-year-olds playing football, others learning martial arts with the one aim of wearing the India jersey one day. Also, there are yoga sessions held in stadiums boasting of modern infrastructure. Surprising is the lead being taken by young girls in accepting sports as a way of life in Kashmir.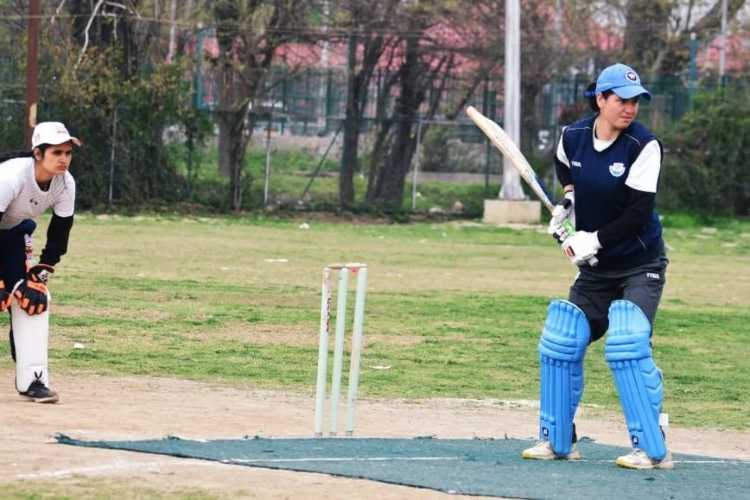 A women's cricket match in progress 
Salbeena, perhaps one of the only hijab-clad weightlifters in the country says," earlier there was no infrastructure here. Parents were also scared to send their girls out. But in the last two to three years, things have changed. I too can dream to representing my country."
Inayat Husaain, a national level Hockey player adds, "earlier the core of the Hockey team was from Jammu. There were hardly any takers for our national sports in the valley. But this has changed now. The facilities are world class today, attracting more and more youngsters."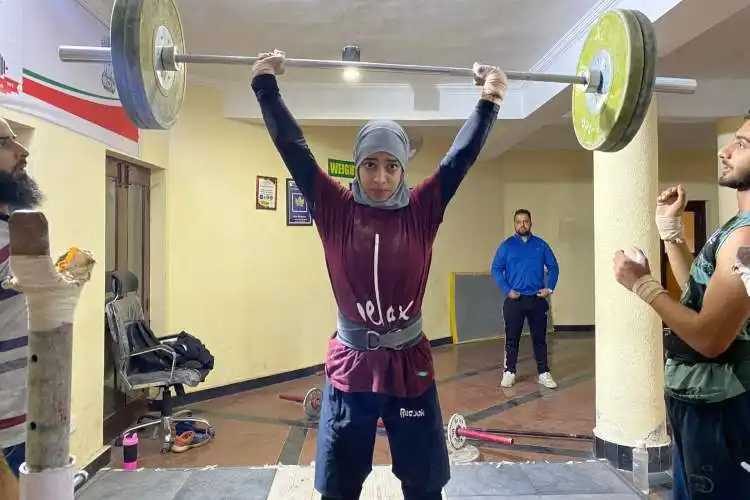 Salbeena practicing her drills in a hijab
The change can be gauged by the fact that there are more than 15 Hockey clubs in the valley alone. Efforts are being made to make hockey very much part of the sporting culture here. The iconic polo ground in the heart of Srinagar boasts of a freshly laid world-class Astro-turf.
The success of amalgamating sports with the daily lives of people here can further be understood by the successful hosting of the Winter games earlier this year in Gulmarg. The event saw participation of more than 2000 athletes from across country. Union Minister Pramanik had during the closing ceremony of the games elaborated on the efforts made by the Union government in taking sports to every village in the valley.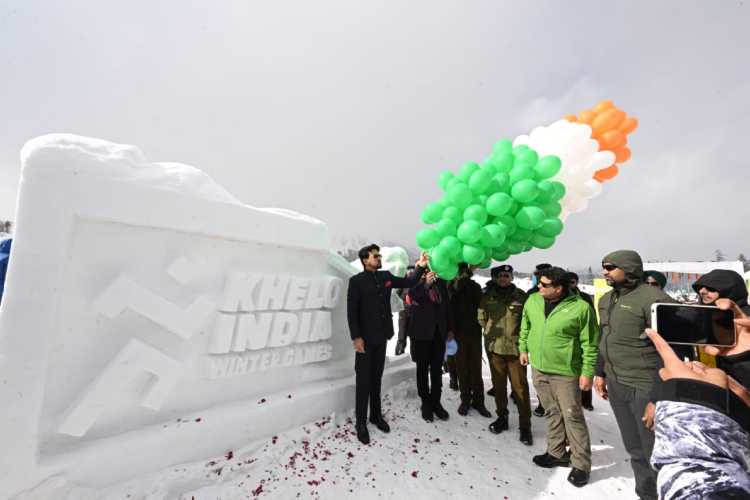 Gulmarg recently hosted the Winter Games 
"In the last two years, the government has built indoor stadium in every district in the UT, besides playgrounds in every panchayat," Pramanik said. The successful conclusion of the game in which athletes from J&K won the highest number of medals in different disciplines once again established Kashmir's reputation as the 'Winter Sports capital' of the country.
Faisal Dar, Padma awardee in 2022 for his contribution as a martial arts coach in Kashmir talks about how over the last couple of years, government has made a conscious effort at putting systems in place so that athletes from the valley get the right and the best exposure to excel.
"Kashmiri youth were witnessing their most constructive years go waste due to circumstances not under their control," he says only to add that "finally there is an opportunity given to us to inculcate a habit of making sports a way of life here."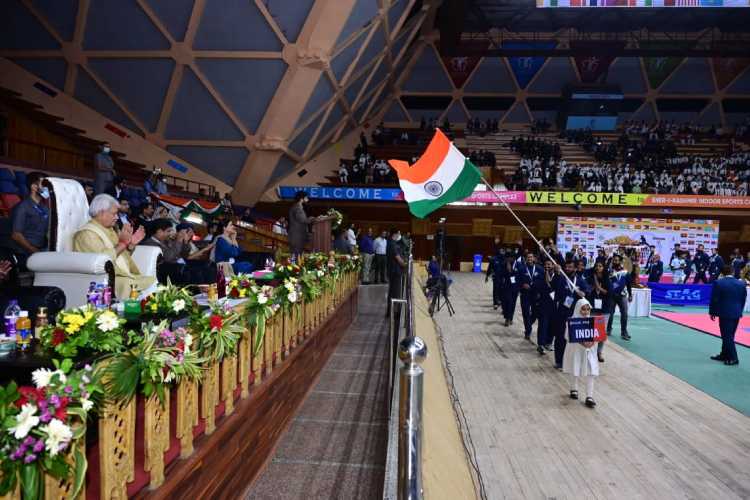 Srinagar has been hosting many national and international-level Martial Arts events 
Dar who runs 35 martial academies in districts across the valley says, "the platform that is being provided to us now is helping to empower the youth of militancy-infested districts of Kashmir with dreams and aspirations."
Nobody defines the change better than Ulfat Bano. Haling from Budgam, this class 4 employee at Kashmir University trains young boys and girls in football. She has more than 400 trainees under her wings in Budgam and Srinagar. "How do you think I could have done this fearlessly if things were not good here?" she asks with a smile.
Sports in Kashmir today is the new beacon of hope for a generation that could have been lost had its potential not been realised at the right time.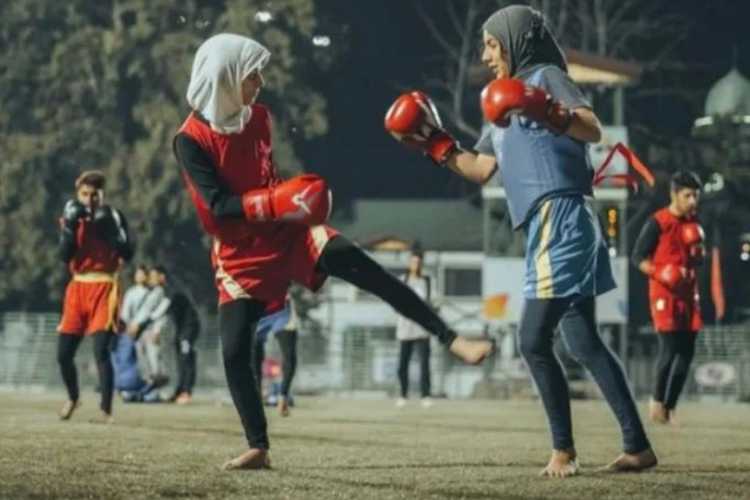 Young trainees at a Martial Arts academy in Kashmir
Athletes today boast of credible performances at the national and international level. In fencing, martial arts, football and specially winter sports, athletes from the valley are outshining their peers from other parts of the country.
"The biggest change that I can see here today is that our young boys and girls have begun to dream big," says Kuldeep Handoo, an Arjuna awardee martial arts coach. Each aspiring sportsperson you talk to here, talks about his dream to wear the India jersey. And each coach you talk to, dreams of seeing his award win an Olympic medal for India.
ALSO READ: Hockey finds its place in the Kashmir valley
As Fayaz Dar sums it up, "Just imagine, a Kashmiri winning an Olympic medal for India. How beautiful a day that will be, and I hope one of my trainees is the one to do it."