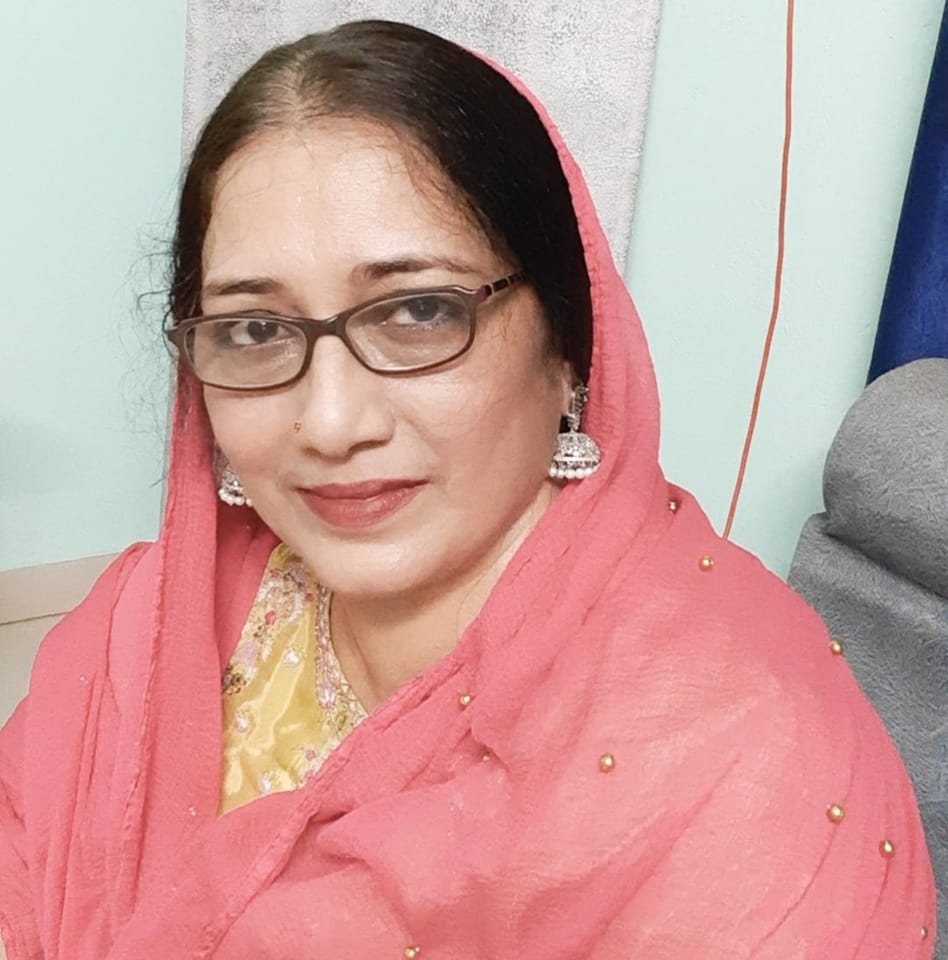 Kishwar Anjum
Islam arrived in India in 629 AD and it influenced many people from the caste-riven societies who changed their religion. However, the people adopted a new religion yet continued to practice their customs, rituals, and traditions. 
Many customs which are not prevalent in Islam are followed by Indian Muslims. First of all the marriage ceremony, Nikah, is a contract in Islam. A few members of the groom's family accompany him to the bride's house to complete the formalities.
However, among Indian Muslims, the custom of Baarat – a ceremonial procession of the groom's family, relatives, and friends – is common and is inspired by local customs. 
In India, red color has great importance in the makeup of the bride. In other countries, the color of the bride's clothes may also be white at the time of marriage, but in India, most of the Muslim brides in Hindi-speaking areas wear red-coloured dresses.
In Islam, at the time of Nikah, the bride's side doesn't need to throw a feast for the groom's family and other relatives. After the marriage ceremony, the bride is sent away and the groom's side organizes a reception called Valima. But, in most of the Muslim families in India, at the time of Nikah, the bride's side also organizes a feast, and gives many gifts to the bridegroom.
Indian Muslim brides do not apply vermilion, but in some parts of Bihar wearing vermillion in the parting of their hair is mandatory. This is unique.
Making the groom wear a flower curtain (sehra) around his head to cover his face with strands of flowers, the feast organized by the bride's side, or the ritual of pag phera (Newly married couple visiting her home soon after the wedding for a meal), Indian Muslims follow all these Indian traditions.
In this context, Kayamkhani Muslims are an interesting community who are Rajputs of Rajasthan and Haryana who converted to Islam in the 6th century, but they proudly follow all their pre-Islamic customs.
In Islam, music is not played during a wedding but no Kayamkhani wedding can be held without music. The Kayamkhanis keep a sword, sisters smear tilak with a mix of ghee and rice on the forehead of brothers, use coconut as a symbol of good omen, organize a naming ceremony for children, brother cover the head of their sister with a dupatta, etc. are all Rajputana traditions followed by today's Kayamkhani Muslims.
The Kayamkhani women wear the Rajputana dress and for all their important occasions they follow the rituals and customs of their ancestors.
The dress of Muslims in India is also according to their region. Many Indian women wear saris and men also dress according to local traditions. Indian Muslim brides from many states wear mangalsutra, toe rings, and a girdle around their waist after marriage. The silver clavicle is a favorite ornament of Muslim women in many places which is inspired by the local traditions.
There is a concept of one God in Islam. Sajda is not performed before anyone other than God, but Muslims can be seen bowing their heads at the shrine of a Sufi saint in India. Even in Teej festivals, the Muslims of India adopt local traditions. Lighting up houses on Eid and other joyous festivals is similar to the lighting of lamps on Diwali.
On Diwali, the cleanliness of houses and decluttering is also similar to that of Hindus in many Muslim houses. The custom of buying a metal item on Dhanteras is common among Muslims. 
On Muharram, a festival to mourn the martyrdom of Hazrat Ali, when Taziya is taken out in a procession, people ask for wishes as it passed through their area. This tradition of Taziya, a replica of the Mausoleum of Hazrat Ali, was started in India by Emperor Taimurlang. y's a replica of Imam Hussain's shrine (mausoleum). 
Tajiyas are not taken out in any part of the world, except India and the countries that broke away from India – Pakistan and Bangladesh. Divorce has been made easy in Islam so that if the husband and wife are not able to live together, they can easily separate, but the practice of triple divorce together among the Muslims of India was taking the form of a custom, while the promoters of Islam It is also banned in the country Saudi Arabia.
This practice has been banned after the new law came into force in India. In short, the Muslims of India, in their customs, have always been following the traditions prevalent in their region. Their customs are not recognized in Islamic countries but these customs are an integral part of the life of Indian Muslims.
(The author is a litterateur, a resident of Raipur, Chattisgarh)