The month of fasting and feasting of the Islamic religion is here and we cannot wait to delve into the delicious iftar delicacies. This fasting period of 30 days also includes the Suhoor and Iftar meals.
Long hours of fasting in Ramadan is followed by a lavish meal, which is known as Iftar. When the sun sets, people offer prayers and enjoy this meal together. A range of luscious delicacies is devoured in this meal. From scrumptious biryanis to tempting desserts, there's nothing one wants to miss. The fast is usually broken by eating a few dates, as the legend has it Prophet Mohammed broke his fast in the same way.
A variety of irresistible desserts are served for Iftar. People often break their fast with something sweet. Apart from that who doesn't like to end a hearty meal with desserts. So, we bring you the list of some heavenly sweets that you can have in your Iftar meal.
Shahi Tukda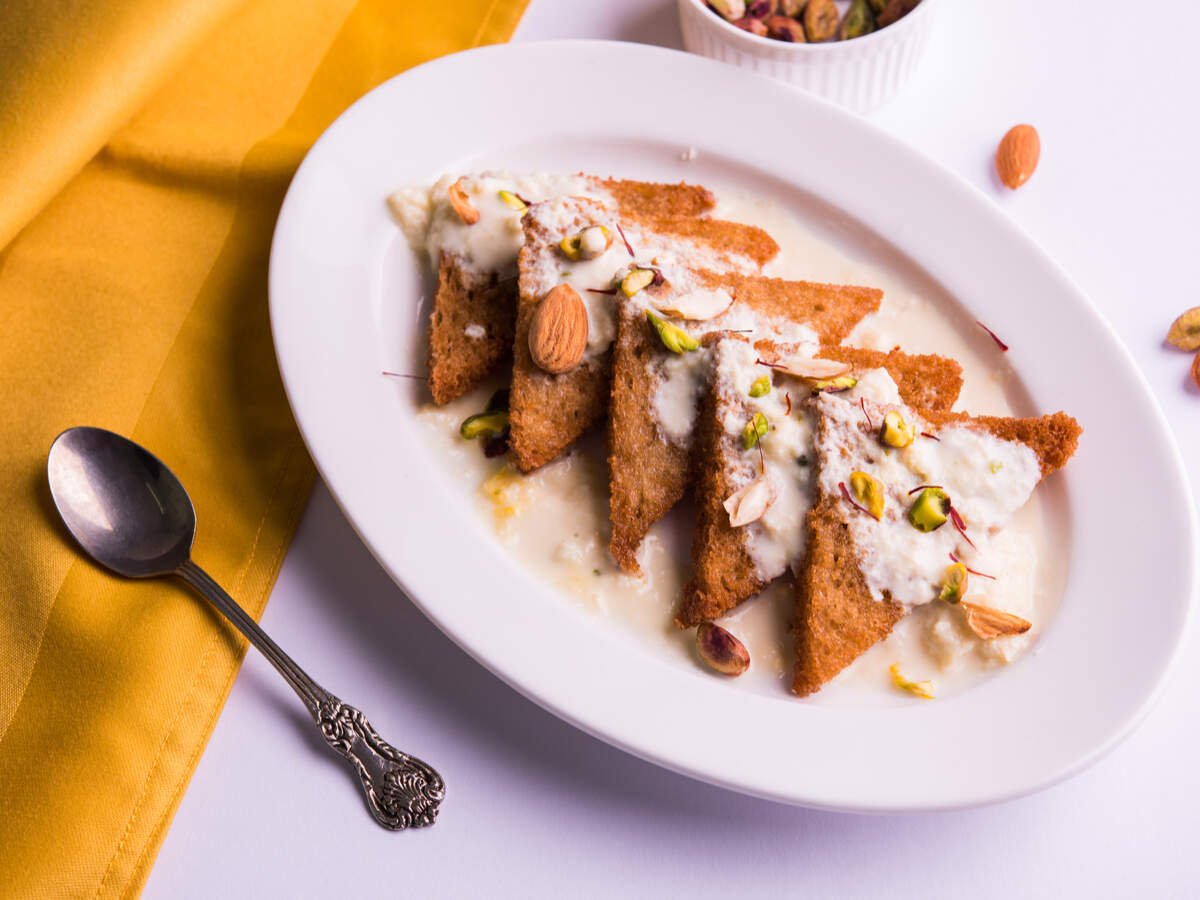 This succulent delicacy originated from the Awadhi cuisine from the Mughal era and is one of the most popular iftar sweet. The name literally translates to 'royal bite' and its state proves the royalty. Packed with the goodness of bread, milk, saffron and crunchiness of the nuts, this sweet will melt in your mouth leaving a taste that you won't ever forget. It is closely related to the Hyderabadi delicacy, double ka meetha.
Qatayef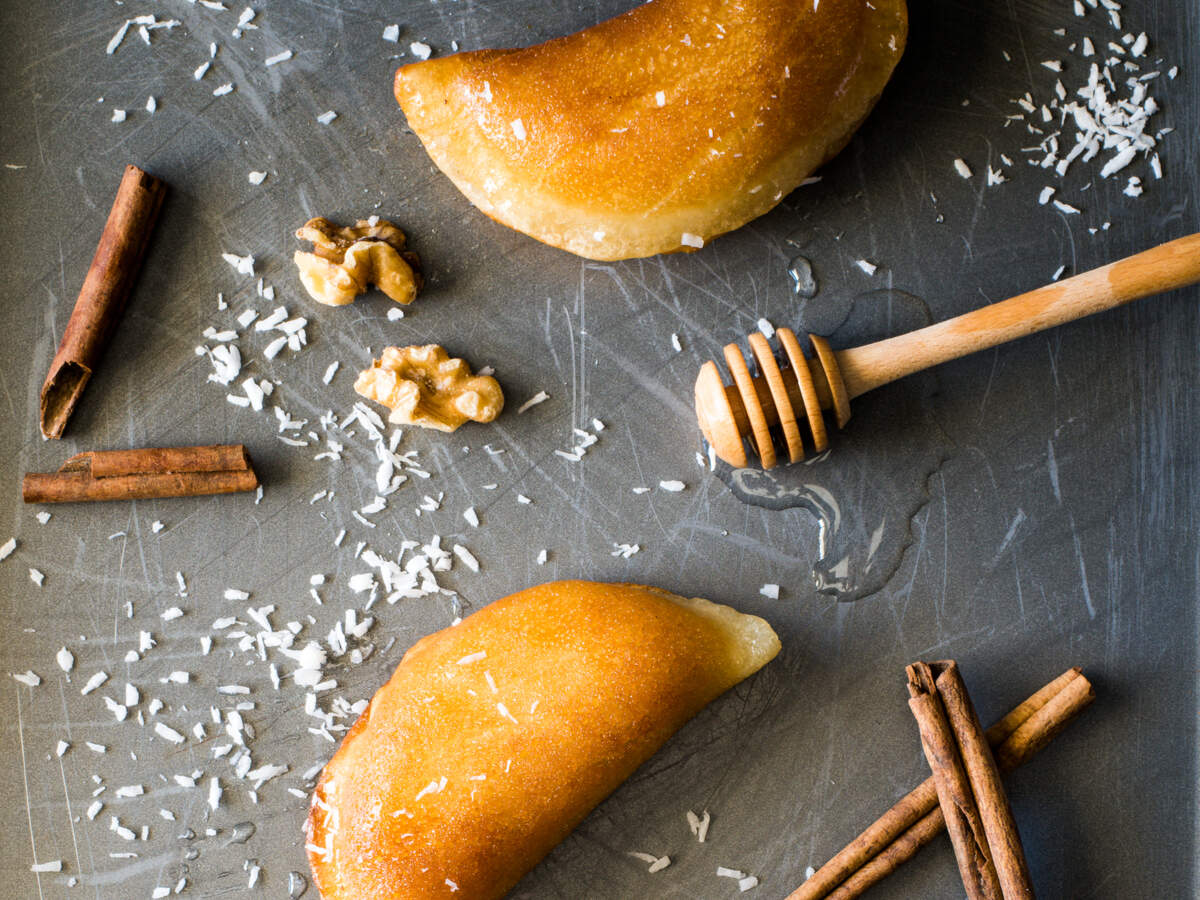 Another delectable dessert that is gorged on during Iftar is Qatayef. It is an Arabian dessert which is quite similar to the Indian sweet, gujiya. It is a sweet dumpling that is stuffed with a filling of nuts or sweet cheese to be deep fried. This tempting dessert is prepared in various Muslim household worldwide during the holy month of Ramadan.
Umm Ali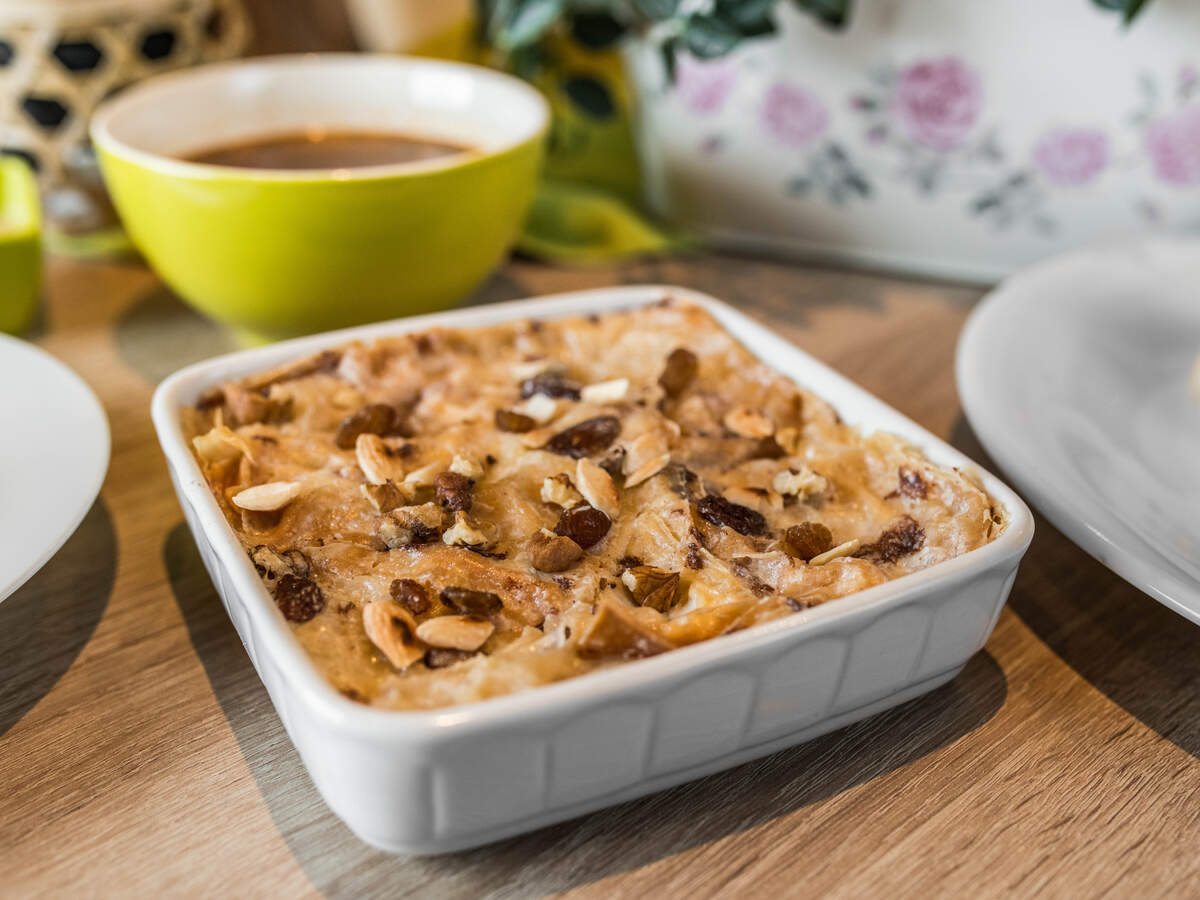 Umm Ali or Om Ali is a traditional Egyptian dessert, which can be a treat to your taste buds this Ramadan, iof you prepare it. Popularly known as the Egyptian bread pudding. It is a perfect dessert to break your Roza. It is enriched with crunchy nuts which makes this dessert even more appetizing.
This is an Indonesian delicacy is a popular Iftar dish. Made with coconut milk, palm sugar, banana, sweet potatoes, this dessert will make you lick your plates clean. There are many variations of this dish and Kolak Kolang Kaling is the staple Ramadan variety in most Asian countries.
Phirni is a decadent Indian dessert that is relished on several festive occasions. This Kesar Makahana phirni will steal your heart away with its sweetness. It is a sweet rice pudding with a creamy texture and an alluring aroma of saffron and green cardamom. Make your iftar meal more delightful with this sumptuous dessert.