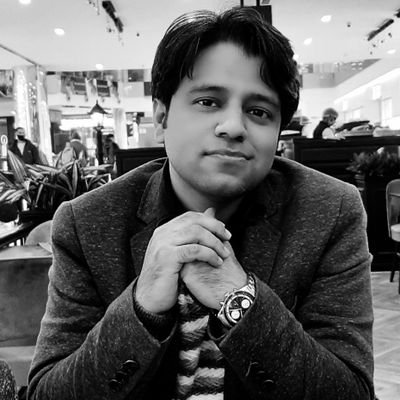 Saquib Salim
"Ek do teen chaar, Bhole teri jay jaykar" (One two three four, praise to Lord Shiva) used to be the cries of small Muslim kids playing in my locality during July – August every year. This 'mohalla' (locality) was not a Hindu-Muslim cosmos. Almost every house in the neighbourhood belongs to Muslims. Most of these children would either attend a nearby Madrasa in the evening after school or the class of an Islamic tutor at home to learn the Quran.
Many readers must be wondering why Muslim children are raising Hindu religious slogans and yet no elder is objecting to it. Political commentators sitting in Delhi and academicians studying Indian society would term this as a 'bizarre' or 'exception'. The reality is that this is a normal scene.
Every year in the month of Sawan, lakhs of devotees of Shiva called Kanwariyas go to Haridwar to fetch Gangajal (Water of Holy Ganga) to different Shiva temples across India. These devotees walk for miles and do not sleep on cots or under a roof for days till Sawan Shivaratri rituals are done.
I come from Muzaffarnagar, which borders Haridwar and Saharanpur districts. The route the Kanwariyas take passes through my mohalla. Every year we saw our roads blocked and schools shut down for more than a week. This was like a vacation where families would spend time together and kids played in the streets while looking at hordes of devotees walking through the roads raising religious slogans.
In present times, social media warriors sitting in some foreign country or metropolitan city would write that this Kanwar Yatra (pilgrimage) causes inconvenience to Muslims and they hate it. In reality, large decorated kanwars attracted Muslims as well. We used to stand by the road and watch these kanwars with fascination.
I know Muslims, which includes my family members as well, who donated to the Kanwar Seva Shivir (camps to serve Kanwariyas). Several Muslim youth would walk with their Hindu friends, to and from Haridwar to fetch Gangajal. One of our Muslim family friends would go to Haridwar every year with his devout Hindu friend.
People who believe that the world started only after the advent of social media and Hindus were not practicing religion before 2014 should talk to their elders. Today, we see a few big celebrities worshipping God without making it a public event. In the 1990s, it was common that people came out to take a glimpse of celebrities taking Kanwar. Sunil Dutt, Gulshan Kumar, and others were prominent. Nobody made it an event. Rather they tried not to attract public attention. For them, the kanwar was an article of faith between them and Lord Shiva.
 Nostalgia is a right for every person. This might be the reason that I recall those Kanwas where large DJs were not played and people used to compare the height of Kanwars instead. Through word of mouth, remember those were pre-mobile phone times, people would come to know that a magnificent Kanwar would be passing through at a certain time. People would throng to rooftops and roadsides to see this Kanwar. Sometimes the wait was for hours and on a few occasions the news was wrong.
I have never seen a Muslim resenting Kanwariyas for any inconvenience. They respected their faith. People, and this included Hindus, Sikhs, Jains, and Muslims, did at times complain about the administrative handling of route diversions and other issues.
It is Sawan Shivaratri and the children in my mohalla must be humming Shiva Bhajans and slogans as I listen to Jagjit Singh's famous number:
"Ye daulat bhi le lo, ye shauhrat bhi le lo, Bhale cheen lo mujhse meri jawani
Magar mujhko lauta do bachpan ka sawan"