Rita Farhat Mukand
Delving deeper into how Alifia Rahman started her exotic kitchen with her unique Darjeeling Momos with the tagline, "Where Taste Meets the Myth" enhanced by her healthy calcium-rich sugar-free chocolates, succulent grilled Greek and Russian salads and other healthy culinary delights turned out to be a motivational story.
Alifia was born in Kolkata, the vibrant metropolis steeped in layers of cultural heritage and culinary tradition. 
As a young child, Alifia experimented with cooking. Her brother cheered on and pushed her to achieve something unique. Alifia's vision enlarged and as the years rolled by, she met Jawed Rahman, they got married in the serene hill station in Kurseong in Darjeeling,
Living in the tranquility of Kurseong gave Alifia moments to soak in the warm golden sun, deeply breathe in clean fresh mountain air, and feast on the beautiful flowery landscape, along with plenty of time to enhance her culinary skills. Very soon, Alifia excelled in the art of making mouth-watering Darjeeling momos. 
Then came the Gorkhaland Movement in 2018 and it upset Alifia's business. Soon Alifia and her husband moved to Kolkata.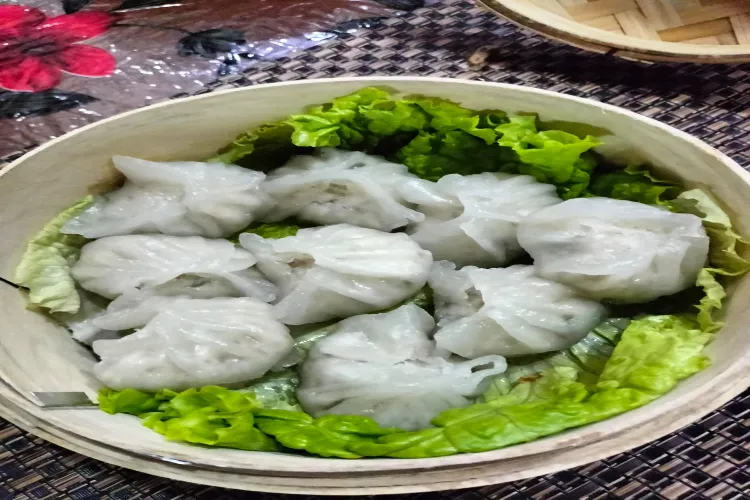 Darjeeling Momos

In her city of birth, Alifia with her exclusive cuisines plunged into creative experimentations that brought out the most unique flavors and dishes. It was a greater advantage to her that her husband was also in the food business. 
Alifia and her husband launched a restaurant called Hill Aroma at the AJC Bose Road which drew droves of people. Soon it was a flourishing restaurant.
Again and soon the COVID-19 pandemic hit the world, it took lives and made businesses crash. The successive and deadlier waves of the pandemic made Alifia, her husband, and their children return to Kurseong.  
Alifia says, "My journey as an entrepreneur started six years ago when I shifted to Kolkata from Darjeeling and opened a restaurant named Hill Aroma. Unfortunately, I had to shut it down during the pandemic."
During the pandemic, Alifia felt she needed extra tenacity and courage to restart her restaurant. Also, while investing for her next venture, she thought, "What if the pandemic returned?"
With rumours of all kinds floating around she worried about the outcome of her venture. Eventually, Alifia took a big step of faith and restarted her business. This time she curated a new, bold, healthy cuisine called Darjeeling Momos  and sold these through through her cloud kitchen. 
"I want to mention that I restarted my business from Taajira, a business women group founded by Rukshi Kadri Elias. This group has helped thousands of women into launching their ventures," Alifia told Awaz-the Voice.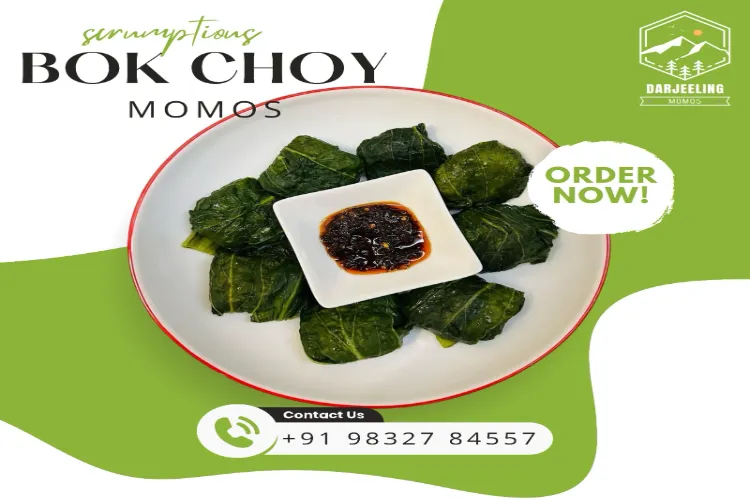 Momos wrapped in Bok choy

She was surprised to find it was a roaring success drawing over 3,000 customers including big companies, schools, universities, and even the US consulate. 
"I attended a week-long workshop at the US consulate. After this, I started catering food at the American center and the US consulate."
Alifia's Darjeeling momos are made of multigrain and whole-wheat wrappers (Instead of maida), and the filling is of either minced meat or vegetables. She also maintains separate cooking vessels for chicken and vegetable momos, being sensitive to the wishes of vegetarians and non-vegetarian customers. 
One of Alifia's specialties is the momos served on Bok Choy leaves, which is a Chinese cabbage. It turned out to be a raving success. With the new health trends, gluten-free Bok choy momos are preferred by health-conscious people.
Alifia says, "Darjeeling Momo was curated to make authentic momos and snacks. Our emphasis lies on products that are not only delectable but also healthy and made with utmost hygiene hence we introduced the healthier version of momos like Bok choy momos which are gluten-free, whole wheat momos, and potato starch momos."  
Alifia has garnered numerous accolades, including the latest recognition as "The Most Promising Entrepreneur" awarded by the US consulate and American Centre. She aspires to fulfill many more orders.
Alifa and her husband made their lab-tested protein and calcium-rich chocolates supplemented with vital nutrients, sugar-free and preservative-free yet palatable.
Some of her outstanding delicacies are the potato starch momos, and grilled chicken Russian salads; grilled chicken Greek salads. Both salads are widely popular.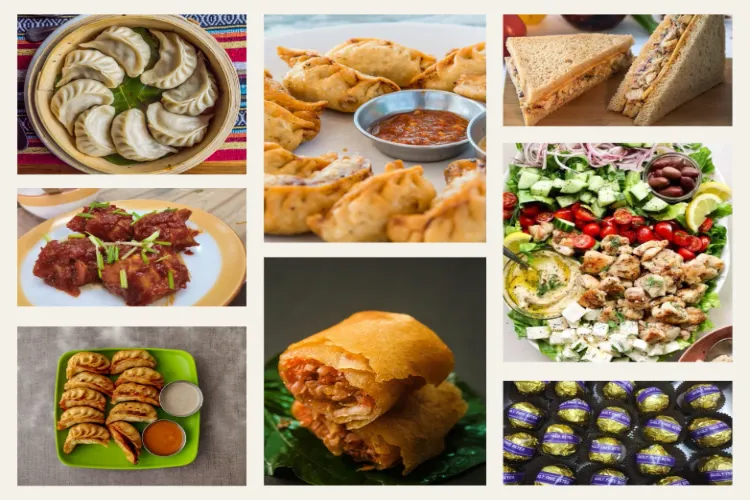 Menu of Alifia's restaurant

Amid her hectic schedule with business, cooking, and attending work-related meetings, she takes time to give personal touches to her home and diligently looks after her children. 
Alifia has two daughters; one is in college and the other in class 9. She says her husband always stood by her side and said, 'When we first started our restaurant business in Kolkata, it was a joint venture where we both worked. Later on, my husband launched his business and I took over Darjeeling Momos"   
She is blessed to have her daughters clap her on with their cooperative helpfulness along the way.  
As Darjeeling Momos is an established business, Alifia says she wants to enter the bigger market through the implementation of mass production techniques, with a particular focus on generating jobs for disadvantaged women.
The tagline of Alifia's food is: "We care for your health." The use of multigrain and whole-wheat for momos was a thoughtful venture to deal with the aftermath of COVID-19. When the world was struggling to get back on its feet, healthy foods were the popular option and Alifia seized the moment.
ALSO READ: Bengal's Naya Basti gives peace vibes with Hindus, Muslims and Christian living in harmony
If you are in Kolkata, you could treat yourself to a delicious plate of momos a Greek or Russian salad, or any other of their delicacies. As one of their ecstatic customers told me, "Darjeeling Momos are unique, delicious, delightful, and finger-licking good." 
Rita Farhat Mukund is an independent writer based in Siliguri, West Bengal