Lubna Shaheen and her sister Ninon Shenaz with their late mother Musfiqua Sultana
Daulat Rahman/Guwahati
If the concept of ijtihad allows Muslims to interpret their religious beliefs with reasoning and progressive thinking to suit the time and place they live in, Assam's Aftab Ahmed and Musfiqua Sultana are the perfect example. They are the first Muslim couple in the country to donate their bodies after death for the advancement of research and study in the field of medical science. Body and organ donation in the Muslim community is still quite low due to their religious beliefs.
Now the dead couple's daughter Lubna Shaheen is determined to continue her parents' legacy despite many of her relatives and friends citing religious issues to stop her.
Speaking to Awaz-The Voice Assam Lubna Shaheen said that she has been very fortunate to have been brought up in a progressive Muslim family where her sister and herself were taught to question things. Neither religious fundamentalism nor religious dogma was practiced, though our culture was defined in some ways by Islam, she said.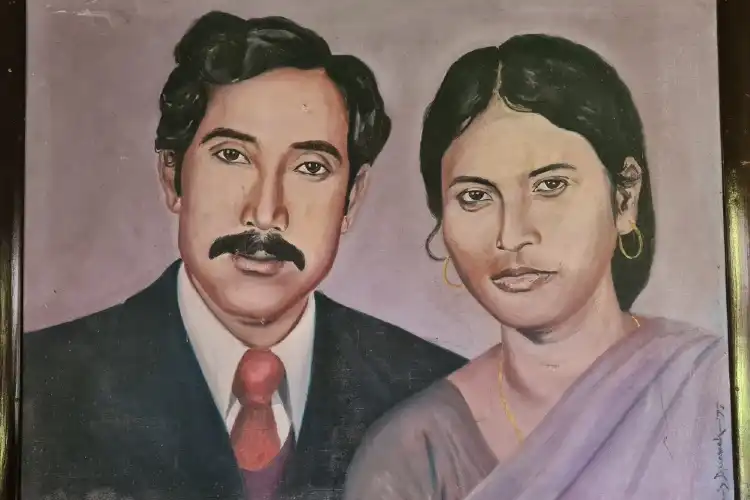 Lubna's Shaheen's parents
"Both my parents lived serving people in little and big ways, and their decision to donate their bodies and eyes after death arises from this outlook towards life. Had they both not been cancer patients, their organs would have given lives to many others, but they did the best they could in the circumstances."
She said, "While I was in college, I signed up for a blood donation camp and when I told my parents about it, they encouraged me to do it again. Even though I haven't yet officially signed up for organ or body donation, I am planning to do it soon," Lubna Shaheen said.
Being from the Muslim community it was not easy for Lubna Shaheen and her elder sister Ninon Shenaz to hand over the bodies of their parents to the Gauhati Medical College & Hospital (GMCH) for the advancement of research in the field of medical science.
"On the day my father's body was being taken to the hospital, we had a group of people who tried to convince us to bury his body instead. However, my father had foreseen this resistance and had left behind a will clarifying his decision. In my mother's case, she didn't foresee resistance from her family and just told us her wish verbally. But I still had to fend off Muslim family friends who called me and tried to make me change her decision. They expressed their extreme displeasure hinting that she won't make it to Jannat (Paradise). But at the same time, we also received messages from other Muslims who admired their act," Lubna Shaheen said.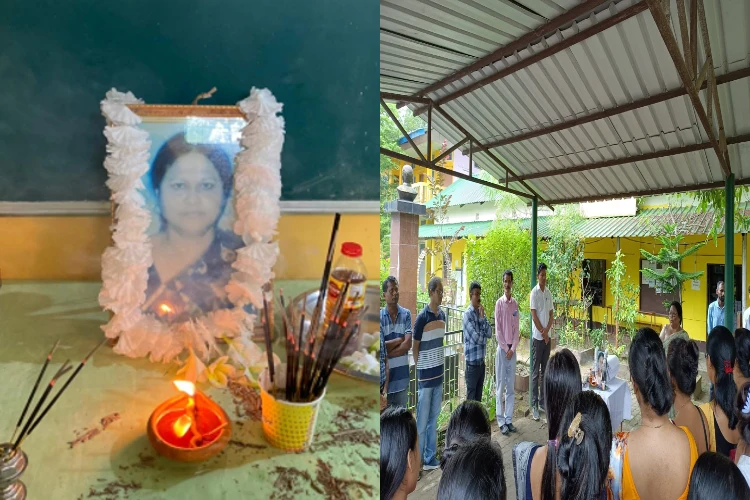 Family and friends opaying tributes to Musfiqua Sultana
The body of Musfiqua Sultana, a resident of Mazar Road, Hatigaon in Guwahati was handed over to the GMCH in 2022. Both her eyes were donated to Sri Sankaradeva Nethralaya soon after she breathed her last at her residence on September 8 night in 2022. Musfiqua Sultana's husband Aftab Ahmad, a bureaucrat who predeceased her, also donated his body to GMCH in 2011 for the same purpose.
Lubna Shaheen and Ninon Shenaz are the only children of Aftab Ahmed and Musfiqua Sultana. They are always happy that even after their death, their parents will continue to serve society. "I am hopeful to carry forward this legacy in the future," Lubna said.
The Holy Quran and the Hadith (recorded words of Prophet Mohammed) are silent on organ donation. Since organ donation and transplantation is one of the wonders of modern medicine, with the first successful corneal transplant in 1905, and the first living kidney transplant in 1954, this silence stands to reason. Islamic scholars and clerics have debated this issue and most of them think that organ donation is an act of great charity and supported by the tenets of Islam.
ALSO READ: Aftab Ahmed, Musfiqua Sultana are first Muslim couple to donate bodies to science
Reacting to Prime Minister Narendra Modi's recent appeal to the countrymen to donate organs to save precious lives, Lubna Shaheen said "At this point, I think just getting the word out is important and PM Modi getting behind this, with his wide reach across the country, is a great thing. And hopefully in a decade or more, maybe this will be the more socially accepted norm".