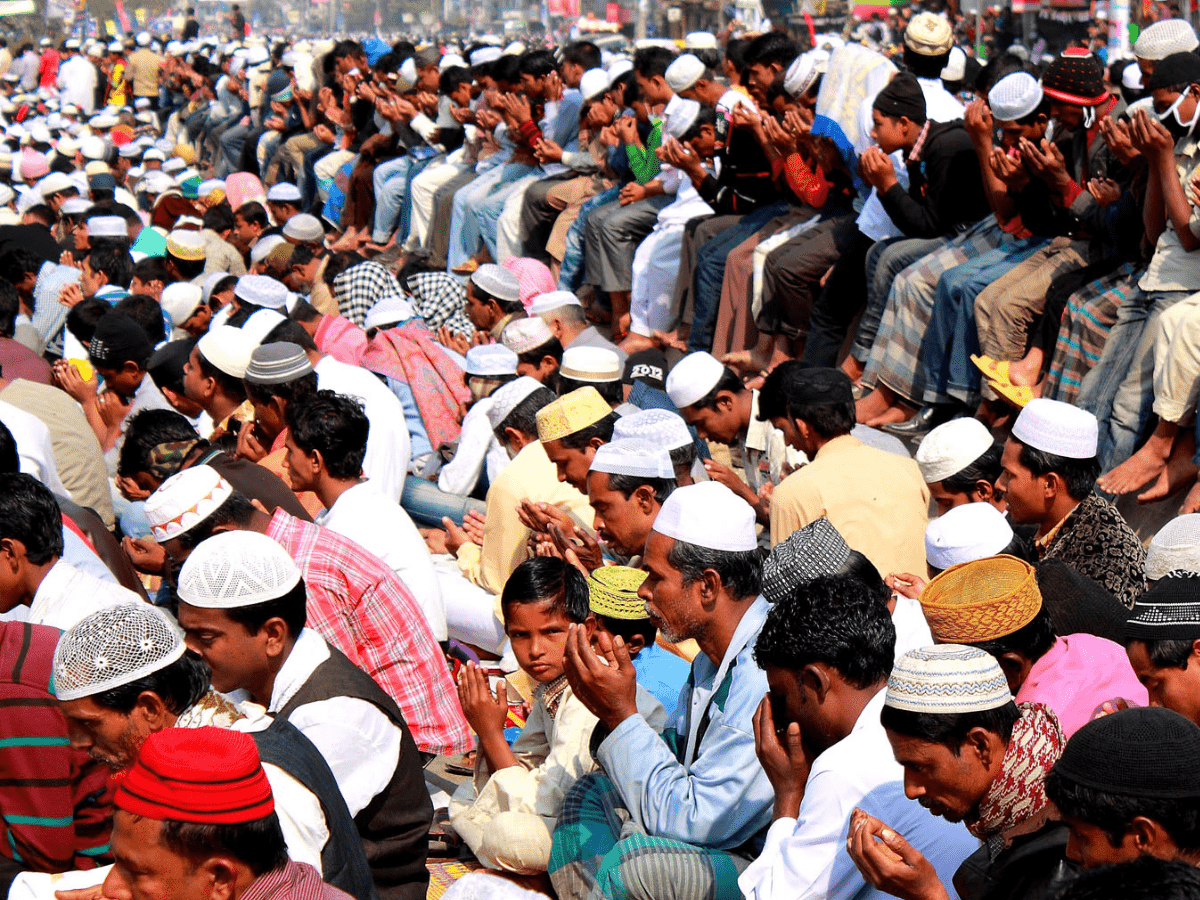 Union minister of minority affairs Smriti Irani told Lok Sabha on Thursday that the Muslim population in India is estimated to be 19.7 crores by 2023.
According to the 2011 census, the Muslim community accounted for 14.2 percent of the total population and according to Labour Force Survey (PLFS) data, the literacy rate among Muslims aged seven years and above was 77.7 percent, while the labour force participation rate stood at 35.1 percent.
Replying to questions asked by Trinamool Congress (TMC) MP Mala Roy in LS, Smriti Irani said, "With the country's projected population in 2023 expected to be 138.8 crores, the government arrived at the estimated Muslim population figure of 19.7 crore using the same 14.2 percent proportion."
Informing about various socio-economic indicators for the Muslim community, the minister further stated that according to the PLFS conducted by the ministry of statistics and programme implementation (MoSPI) in 2021-22, 94.9 percent of Muslims reported having an improved source of drinking water, while 97.2 percent reported access to an improved toilet facilities.
"Furthermore, 50.2 percent of Muslim households had purchased or constructed new houses or flats for the first time after March 31, 2014," said Smriti Irani.
Mala Roy in the session also inquired about the socio-economic status of Pasmanda Muslims. However, her reply did not include specific information on that part.
Subscribe us on