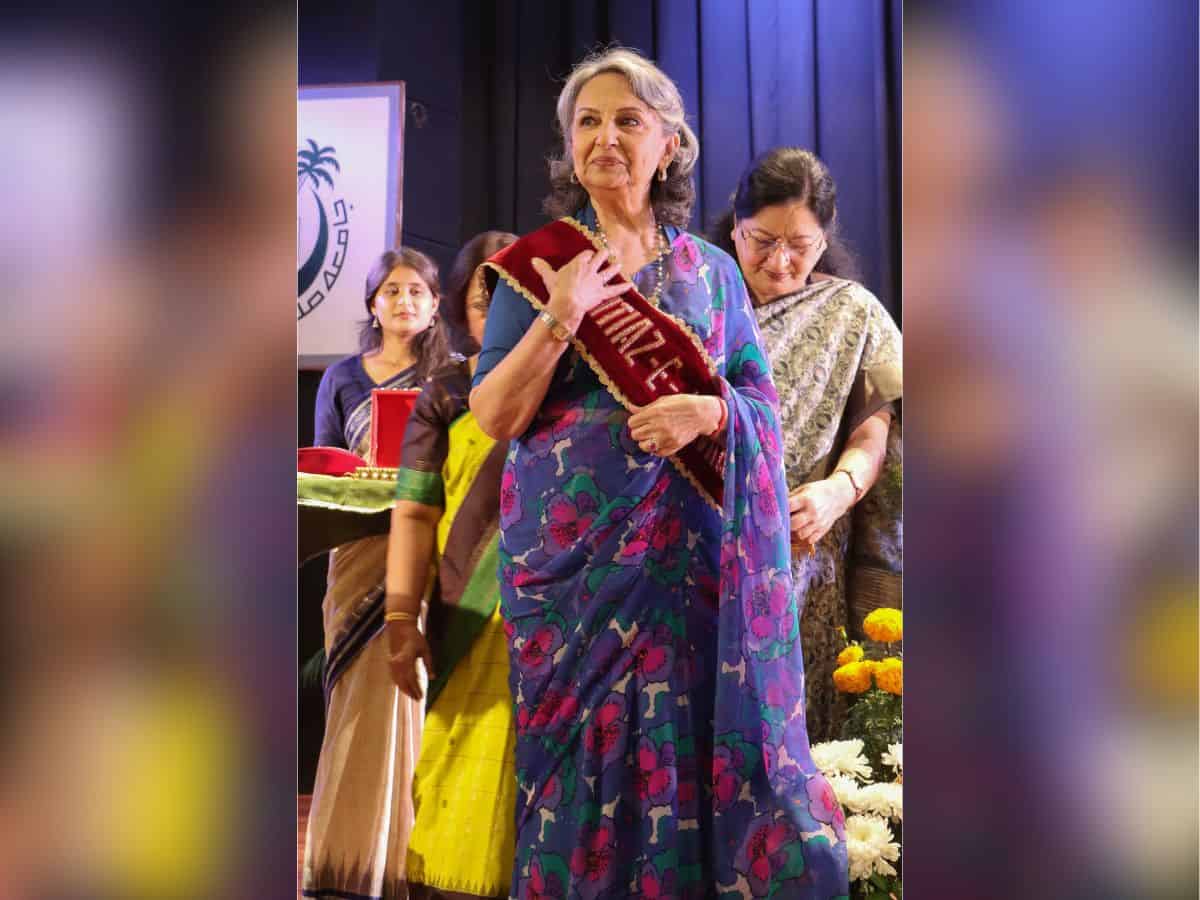 New Delhi: Actor Sharmila Tagore was conferred with Imtiaz-e-Jamia, the highest honorary award of Jamia Millia Islamia on Sunday.
Tagore was conferred with the award by Jamia Vice Chancellor Najma Akhtar on the varsity's 103rd foundation day. She received the award for her contribution to the Hindi Cinema.
"From the moment I entered the university, it was an emotional roller coaster for me…My work reflects 60 years of being in the public eye, and it's heartwarming to see the kindness people have shown to me," Tagore, who was chief guest on the occasion, said in her acceptance speech.
"I am grateful to be honoured by the first female Vice Chancellor of Jamia Millia Islamia University," she added
Tagore also inaugurated the centenary gate of the varsity along with Akhtar and ILBS Director Shiv Kumar Sarin.
The three was escorted by NCC cadets when they hosted the flag of the varsity to mark the occasion.
Imtiaz-e-Jamia is the highest award of Jamia Millia Islamia, given to recognise the contribution of Indians towards the betterment of society.
Several students and professors were felicitated during the event for their achievements.