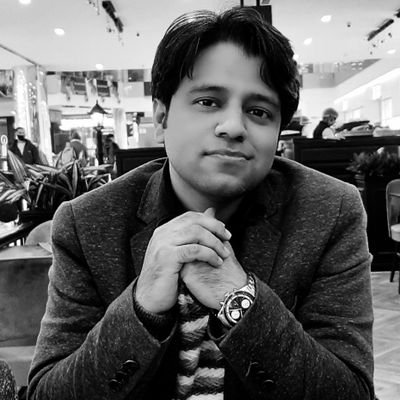 Saquib Salim
Peasant women from Muzaffarnagar and Shamli organized themselves into armed battalions to fight the English forces during the summer of 1857. In the same year, a woman led irregular armed civilian forces against the colonial army in Delhi. A woman was burnt alive for fighting the English army.
These are some of the lesser-known vailant soldiers of the Indian Freedom struggle whose bravery and patriotism is not recorded in the pages of history.
History tells us that Kasturba Gandhi was the devoted wife of Mahatma Gandhi. Seldom it's acknowledge that she also led most of the mass movements especially when Gandhi was jailed. Our history is a victim of patriarchy. Women freedom fighters are recognized through their husbands, fathers, or sons. Their struggles as an individual are relegated to supporting roles while males acquire center stage in our historiography. 
Historians have given due importance to Rani of Jhansi and Begum Hazrat Mahal for their role in the first war of national independence of 1857, but not to other women revolutionaries.
Rarely do our books mention that Rani of Jhansi had a Muslim woman friend who fought along with her. Robert Hamilton, agent of Governor-General to Central India, informed the British government on 30 October 1858, "Rani was riding a horse. Another Muslim woman was riding with her, who used to be her servant as well as a companion for many years. Both fell from the horse with the bullet wounds simultaneously."  Women commanded artillery units at Jhansi. Major General Hugh Rose wrote, "women were seen hurrying along with ammunition and even assisting in working the Batteries, faqueers (faqirs) and fanatics exhorting the combatants to behave like men and take part themselves in the fight."
Similarly, Begum Hazrat Mahal also had women combatants in her army.
In 1857, far from Jhansi and Lucknow, in Muzaffarnagar and Shamli peasant women, who had no prior knowledge of warfare, organized themselves into armed groups. Hindu and Muslim women attacked and annihilated the English army at several places and played an important role in liberating Shamli and Thana Bhavan from colonial rule. The leader of these women, Asghari Begum, was burnt to death by the English army while women like Bibi, Noori, and Shobha attained martyrdom on the battlefield. Hundreds of women were hanged to death.
In Delhi, a woman clad in a green burqa would cajole people to fight against the English army. Lt. W.S.R Hodson wrote, on 29 July 1857, "This woman used to wear a green dress, carry arms with her, inspire masses for the revolt against us and lead them to attack our forces. The sepoys, who had faced her, testified that she fought with manly valour and was as strong as five men. On the day of her arrest, she was riding a horse and strategically leading the rebels in attacking us. We found a gun with her. Our soldiers testified that she killed several of our men with her impeccable shooting skill and sword." Hodson compares this anonymous woman to Joan of Arc.
History has it that Saadat Bano was the wife of Saifuddin Kitchlew, the hero of Jallianwala Bagh. It seldom mentions that she was a writer, poet, and political activist much before her marriage and wrote extensively on women's rights, patriotism, and education. Though is a well-known fact that people gathered at Jallianwala Bagh to protest the arrest of Saifuddin but history pages overlooks  the fact theat the people had come to listen to Saadat Bano.
How important a person would be if Gandhi himself wrote in one of his articles that this 'brave woman' led the 'fundraising campaigns' from the front? Almost no history student in India knows Amjadi Begum. They know her as the wife of Maulana Muhammad Ali Jauhar. Gandhi in one of his articles wondered whether she could teach her husband the art of public oratory, where one impressed upon the hearts of the audience in a few words. We don't even know the name of a woman for whom Gandhi wrote articles, who single-handedly led the fundraising campaigns and managed the affairs of Jamia Millia Islamia.
"I appeal to the youth of this country that they sit at the feet of this goddess (Nishat un Nisa Begum) to learn the lessons of independence and perseverance." Brij Narayan Chakbast wrote in 1918. Nishat was the first Muslim woman to address a Congress Session and that too without a purdah. Still, we don't know her name. She is addressed as the wife of Hasrat Mohani, who coined Inquilab Zindabad. Nishat had her own identity and would attend public political meetings without her husband. She wrote articles, led delegations to Viceroy, participated in strikes, and was the first woman to move a resolution for complete independence at a Congress session.
ALSO READ: Ghazwa-e-Hind is myth coined by Pakistani clerics under ISI instructions
This is a long list. There is the story of an unnamed Pathan girl from Peshawar who challenged the British police to shoot her when men were running away from a procession in fear of police firing. Inspired by the girl's bravado, men started marching toward police making the sepoys run away. Given the Pushtun pride in machoism, women left their husbands if they excused themselves from the freedom struggle.